Already a big fan of the concept of Mac Mineralize Skin Finishes, and a daily user of the shade Soft and Gentle (review
here
), I often find myself gazing admiringly at whatever new offerings Mac have created. When the Heavenly Creatures collection came out, I was particularly drawn to them, largely due to the fact that they are just plain beautiful. However, I held off on purchasing any because I hadn't long got my hands on Soft and Gentle, and was able to convince myself that one was enough.
Until now.
The Mac MSFs are really soft, finely milled highlighting powders, and Light Year is no exception. A light peach shade, with both soft pink and gold shimmer running through it, this translates onto the skin as a beautiful peach-bronze. While I would usually use an MSF as a highlighter on top of a blush, with Light Year there really is no need, as this gives you a gorgeous flush of colour as well as a healthy glow. If anything, I find that pairing this with a blush is a little too much, but if your skintone is of the darker variety then this would probably work well layered up as a highlighter with a more highly-pigmented blush.
As for the gold shimmer, I do find that I pick up some glittery particles on my brush, but these are not hugely noticeable on the skin. In fact, I didn't realise this would contain any sort of glitter when I bought it online, as Soft and Gentle certainly doesn't. I'm not a glitter person, so I was a little bit worried when I first swatched this, even now tending to avoid the gold veining when using it.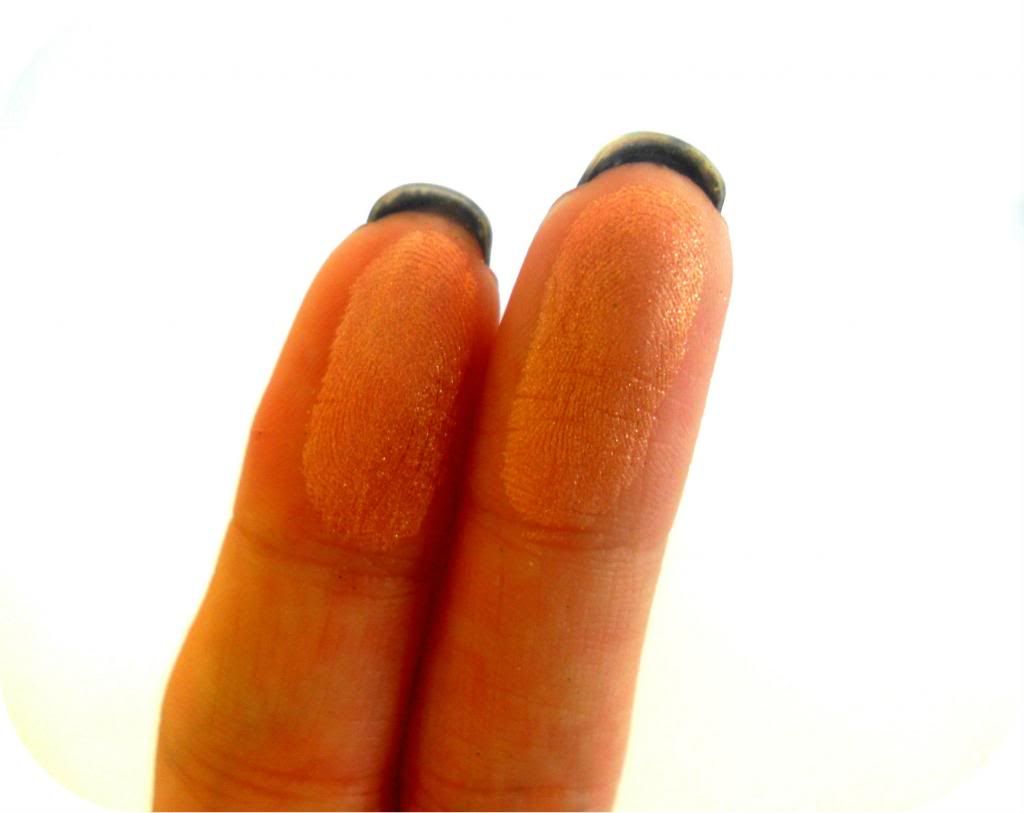 In all, this is a really beautiful, subtle shade, and one I'm very happy to have welcomed into my collection. I can also imagine that this would look stunning on tanned skin in the summer, although I'm already finding myself reaching for it on most days, regardless of the colder season we are currently in.
Sadly, this shade was a limited edition, but Mac have just brought out a couple of gorgeous new MSFs as part of their Glamour Daze collection, so if you like the look of this then do go over and check those out on the
MAC
website (click the link to go straight there). You can also find Soft and Gentle, which is part of the permanent collection and retails at £21.50.
If any of you saw my
Beauty Haul
post on Saturday then you will know that I have picked up a few other goodies lately, so expect some FOTD and day to day makeup posts featuring those coming up very soon.
Hope everyone's having a good week so far.
xx