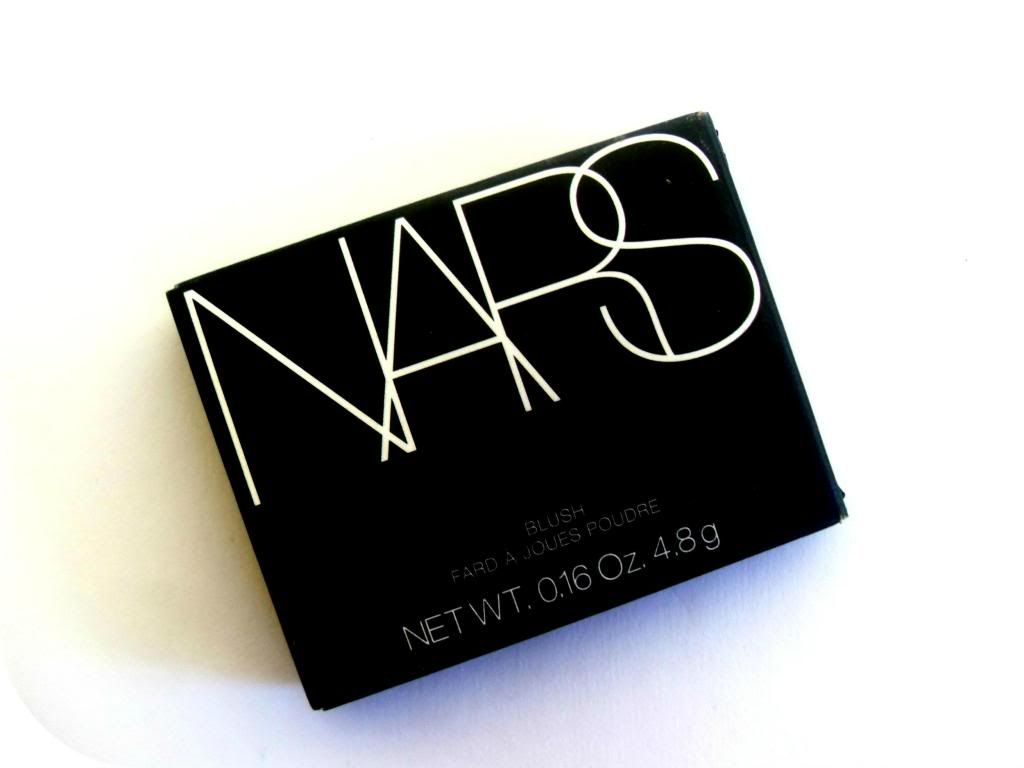 I'd been eager to try something from Nars for such a long time, so I popped online in the hope of picking up a pretty blush/bronzer duo. But since the shades available weren't really my cup of tea, I eventually decided to go for the infamous blush in Deep Throat. I could've gone for Orgasm - after all, it is a cult product - but having been disappointed by hyped up products in the past, and finding myself preferring the look of this one, I decided to go for it.
Each Nars blush comes in a rubberised compact, with quite a big mirror inside the lid, which is fantastic for applying on the go. The packaging itself, though attractive in appearance, does tend to attract grime, and it's not easy to remove the marks. However, I wasn't about to let that put me off.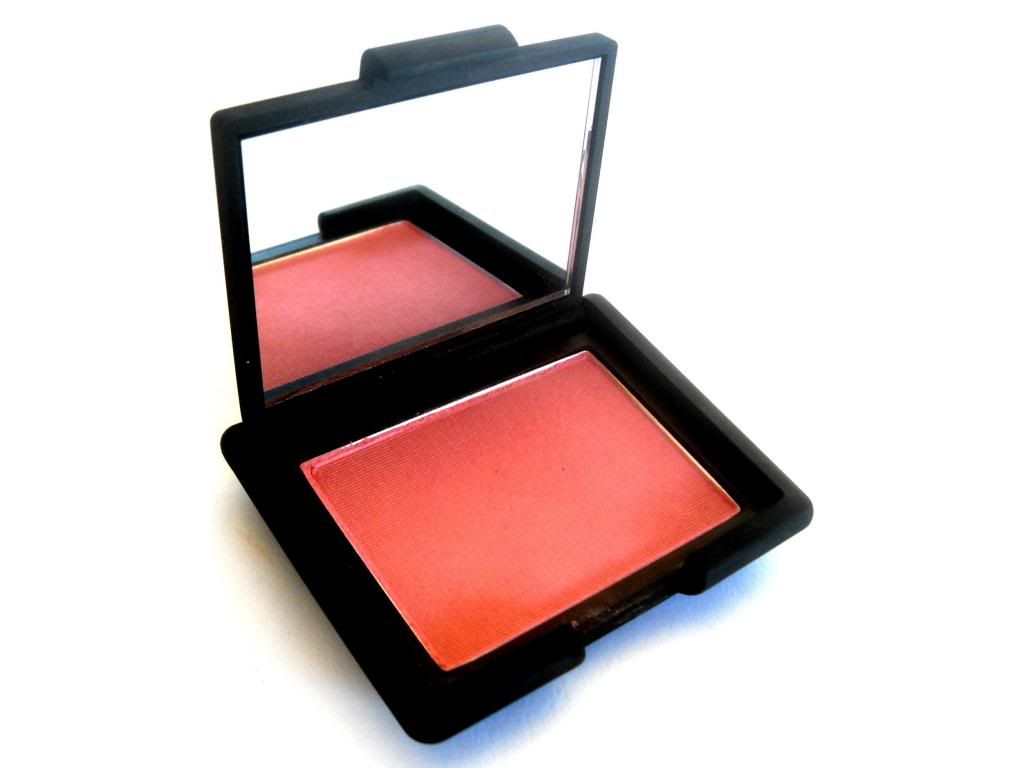 Deep Throat is described as a 'flirty, sheer peach', but to me it's more of a peachy-pink (bordering on coral) with very very subtle gold shimmer. It's apparently less shimmery than Orgasm, which is fine by me, as while I like a blush to give my cheeks a healthy, luminous glow, the glitterball look is a step too far.
This is supposedly one of the less pigmented of the Nars blushes, but though that might be the case, it's very buildable, and you could create quite a vibrant look with it if you wanted to. However, I think it looks best as a gentle flush on the cheeks, which would look as great on tanned summer skin as it does on pale wintery white!
This blush is finely milled and has a lovely, soft texture, making it a dream to apply. On the cheeks, it leaves a beautiful satin finish.
I've been layering this up with my Mac MSF in Soft and Gentle and have been really enjoying the glowy, healthy look I can achieve with this pairing. While I'm not sure it has quite knocked my beloved Benefit Coralista off the top spot, it's right up there with it.
The only down-side is the price. I do think that Nars is quite over-priced in general, and it's not a brand that I would buy all my makeup from because of this. However, there is definitely something about their products that makes me want to! Next on my list are both the Pure Radiant Tinted Moisturiser and the Sheer Glow foundation, as well as one or two of the Velvet Matte/Velvet Gloss lip pencils.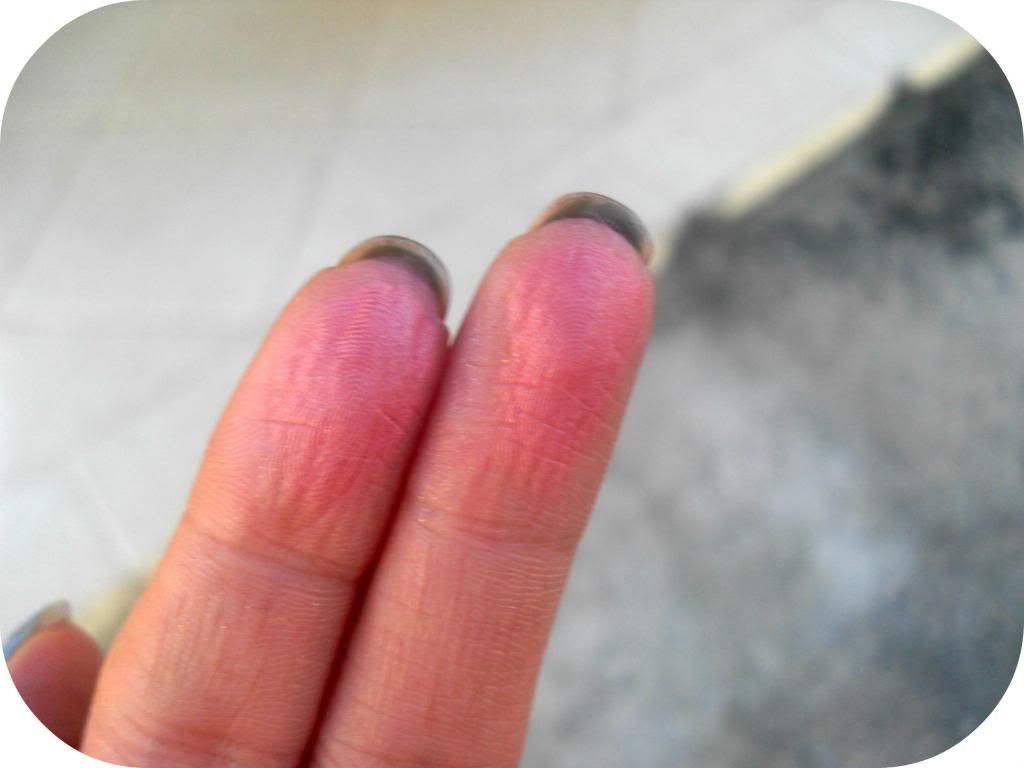 Please excuse my nails in this picture - they're not dirty, my nail varnish is just chipped!
Have you tried anything from Nars?
If so, what's your favourite product?
xx