It's that time of the year again, and it's got me thinking about all the new beauty products I've tried this year, some fantastic and some...well, not so much. For me, 2012 has been a year of great discovery beauty-wise, and one in which I have tried out the largest selection of new brands and products to date. Blogging has enabled the uncovering of brands I would never have otherwise heard of, as well as giving me the chance to share some of my favourites with you. So, without further ado, behold - it's my favourite finds of 2012.
L'oreal Volume Million Lashes Mascara
Before discovering this little beauty, I'd always found mascaras a bit lacklustre, promising the world and delivering little more than clumpy lashes that lost their curl within half an hour. But Volume Million Lashes is several cuts above the rest, in my opinion, giving me long, thick, voluminous lashes, sans spider effect - and what's more, they stay that way until I get home in the evening. Being the blogger that I am, I rarely stick by just one of any type of product, but I can honestly say that I have neither the will nor the inclination to replace this with a different one any time soon. Absolute HG.
Mac Mineralise Skinfinish in Soft and Gentle
I am beyond certain that I will not be the only one singing this one's praises, as this has received much attention across the blogosphere since it's release. In fact, in the beginning, I only 'liked' this - I couldn't see that, as a shade, it was all that much more amazing than any of the others. But having branched out and experimented with other MSFs and powder highlighters, I can safely say that this one has become a definite staple - there's just no beating the healthy glow it gives me, and I do use this every single day. Even better, I've had it since March and am nowhere near hitting pan, making it fantastic value despite it's fairly steep price tag.
Liz Earle Cleanse and Polish (not pictured - I've run out!)
Again, it's massively obvious that I'm not alone here, but I felt this deserved a mention because it was the product that not only marked the beginning of Mirror on the Wall, but also me getting sorted with a decent skincare routine! Oh yes, I used to be a face-wipes-and-go kind of girl, much as it pains me to say it now. I remember reading about this cleanser in one of the very first beauty blog posts I stumbled across, Liz being one of the afore-mentioned brands I never would have heard of otherwise. It wasn't long before I had ordered the entire three-step programme, and I was soon realising just what I - and my skin - had been missing out on. While I'm not currently using Cleanse and Polish (that old blogger experimentation again), it's definitely a cleanser I know I can come back to at any time, and my skin will love it.
Origins Clear Improvement Active Charcoal Mask
Until I tried this, I think I'd been missing a trick with face masks. For me, it was more about the ritual, the relaxation and the sensation of being pampered, meaning I would reluctantly brush aside my disappointment with the actual results. But this little beaut has restored my faith, leaving my pores feeling as clean as can be and my skin in general feeling detoxed. I won't go as far as calling it a miracle product - there's always room for improvement. But it's certainly the best face mask I've tried.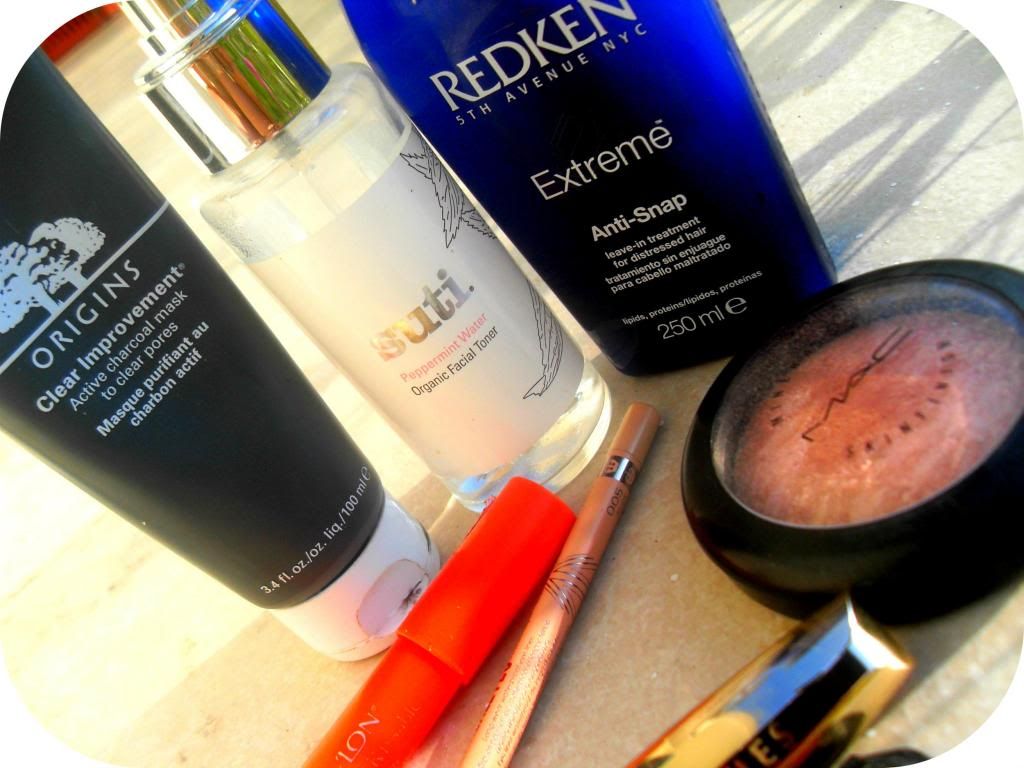 What can I say about this blush? It's just the absolute perfect colour for my complexion, adding real warmth, and applies like a dream. Another product I'll always come back to.
Rimmel ScandalEyes Waterproof Kohl Kajal in Nude
I'm so glad I discovered the trick of using a nude liner on my waterline to brighten up tired eyes. I'd gone off using a white liner years ago, though mainly because of the complete lack of staying power offered by formulae back then, but having tried this I am a convert. Not only does this make my peepers look more awake, but it also stays put all day.
Suti Peppermint Water Organic Facial Toner
This was the successor to my Caudalie Beauty Elixir, and still comes around in my handbag with me now. It's just a really refreshing facial spritz, which I use throughout the day as a bit of a pick-me-up as well as during my morning and evening skincare routines. It's also really good for relaxation, as well as helping to soothe and calm the skin thanks to the peppermint essential oil it contains - perfect for just before bed.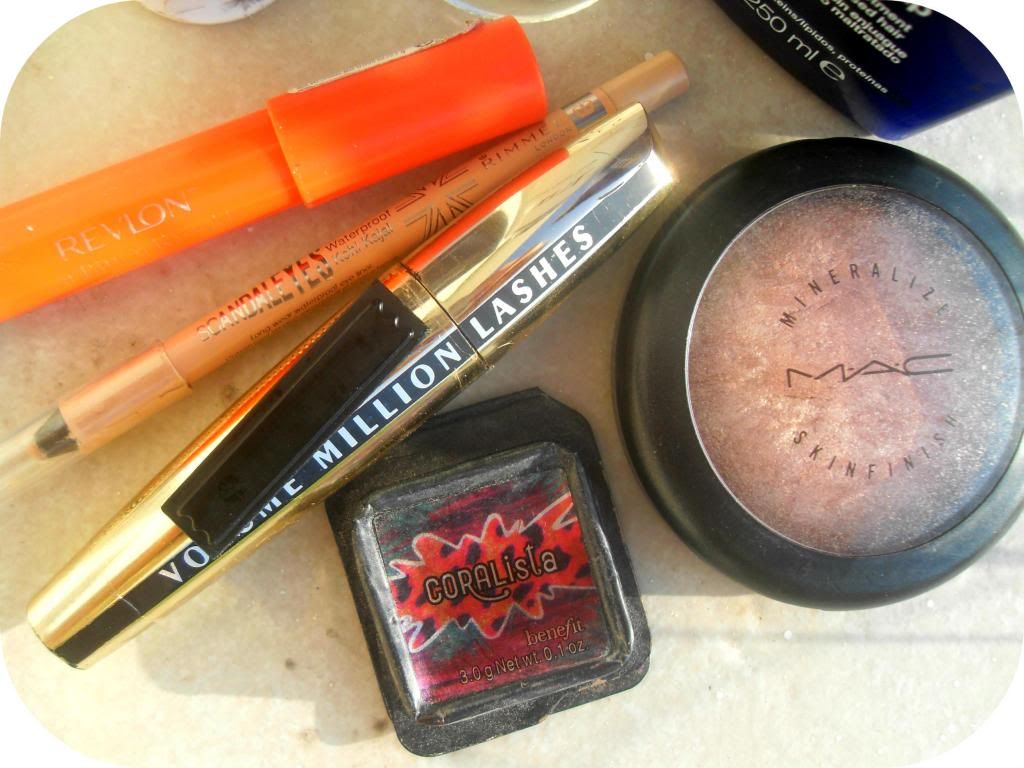 Redken Extreme Anti-Snap Leave-in Treatment
As I's sure you've heard me harping on about before, having my hair ombred left it pretty dry, damaged and brittle, but this gem has really helped put the strength back into it. I just run 2-3 pumps of it through my hair after washing, conditioning, rinsing and towel-drying, and it also helps to detangle my hair, making it easier to dry and style.
Revlon Just Bitten Kissable Balm Stains
Definitely my favourite day-time lip product of the year, as they are just so easy to apply, even without a mirror. Personally, I have the shades Rendezvous and Honey, both of which I adore, and I love the wash of colour they give while still leaving my lips feeling nice and moisturised. These chunky crayons are also perfect for throwing in my handbag, and no sharpener is required as they twist up from the bottom.
Hope you enjoyed having a little delve into the first instalment of my hero products of 2012. Part two will be up tomorrow.
What have been the best products you've discovered this year, and which will be going with you into 2013?